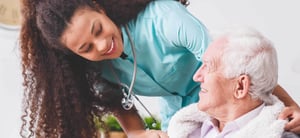 Risk-Free Revenue Recovery from Alpha II
of Denied Claims are Preventable
The complexity of medical billing and coding increases every year, while provider margins continually decrease. And with the constant changes to coding and billing guidelines comes an increase in partial and full claim denials. Industry leaders estimate that 90% of denied claims are preventable, and 67% are recoverable – let Alpha II build you a comprehensive strategy for both recovery and prevention.
Why Zero Balance Review (ZBR)?
Claims Rejected by Commercial and Public Payers
Even if your staff has mastered billing and coding, the rules and regulations are in constant flux and providers average between 5-10% claim rejection by commercial and public payers every year. Instead of relying on your staff to chase denied claim dollars, engaging a ZBR partner ensures your revenue cycle isn't leaving dollars on the table – all at no risk to you.
The Alpha II Zero Balance Review Platform
Using our revenue intelligence platform, our team will identify underpayments, prioritize high-dollar opportunities, and engage your team in denial avoidance related to:
Missing, inaccurate, or duplicate claim information
Unpaid line items on processed claims
Medical necessity
CMS rule changes
Missing or incorrect modifiers
Fee schedule updates
And more
We go beyond simple denial recovery by performing root cause analysis to identify and correct issues related to denials and underpayments early in the revenue cycle and educating your staff on denial prevention.
Our contingency-based pricing allows Alpha II to assume all risk, which maximizes your reimbursement. You don't pay until we find your lost revenue.
The Alpha II Difference
For over 40 years, our team of healthcare experts – including clinicians, certified coders, software engineers, EDI specialists, medical managers, and reimbursement subject matter experts – have provided top solutions for both physicians and hospitals.
Our comprehensive rules engine contains hundreds of professional and institutional edits and is constantly evolving, including fee schedule data across 20 different provider types to ensure precise payment calculations.
Discover more with our featured content