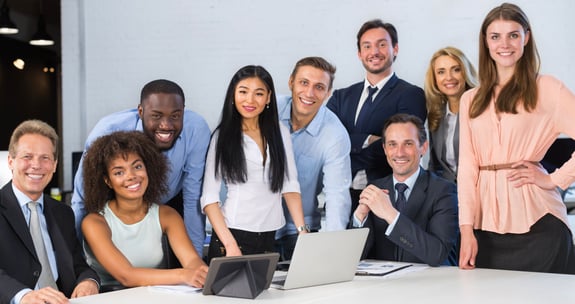 ABOUT US
Positive Impact of Technology on Your Revenue Cycle
With the healthcare industry constantly updating technological requirements, payment reform, and billing and coding rules, providers need solution partners that reduce administrative burden and allow a focus on patient care. See how Alpha II and our partners use innovative technology to streamline the revenue cycle and improve overall revenue integrity.
$12.9
B
Identified in total billed errors
10.2
%
Saved in potential revenue loss
400
M+
Transactions processed annually
*Statistics from January 1 – December 31, 2022
Our Expertise
Proven Performance
Data Security
Extensive Experience
Our executive team comprises decades of direct industry knowledge and expertise across the administrative, clinical, and operational aspects of healthcare and information management. These experts are renown national spokespeople on such timely issues as ICD-10, compliance, and payment reform.
Our operational and support teams include physicians, nurses, registered health information administrators, software engineers, EDI specialists, certified coders, compliance consultants, medical managers, and business consultants
Proven Performance
Our software-as-a-service products support coding, compliance, revenue analysis, and claim/encounter editing for healthcare professionals, clearinghouses, and government entities—both directly and through software developers. From the input of patient data through the final scrutiny of the payer's remittance advice, our solutions empower precision across the revenue cycle. Our toolsets, data content, and rules engines are integrated within electronic health record, practice management, revenue cycle management, and hospital information systems and assist their customers comply with the latest policies, standards, and directives.
For almost 40 years, our experienced healthcare professionals have worked together to gather, analyze, and interpret healthcare coding and billing rules and regulations. This continuing effort has produced the industry's most comprehensive content database and rules engine available—hundreds of thousands of man-hours in the making and continually under development. Because of this, we are perfectly positioned to help both large groups and individual healthcare providers nationwide maintain compliance and achieve accurate reimbursement. That's no small feat in today's unpredictable healthcare environment with its complex regulatory pressures and cost containment challenges.
Commitment to Data Security
Alpha II's ClaimStaker, Registry, and CodeWizard (web services, Easy Coder, and SDK) solutions – hosted at our active/active data centers in the corporate headquarters in Tallahassee, Florida, and in Aurora, Colorado – have achieved HITRUST CSF® Certification. In addition, our systems have been certified by HITRUST for compliance against the NIST Cybersecurity Framework. With these certifications, Alpha II has proven we meet all of the requirements in upholding healthcare's information security and privacy standards.
The HITRUST CSF® Certification rationalizes relevant regulations and standards into a single overarching security and privacy framework. The HITRUST CSF® addresses a multitude of security, privacy and regulatory challenges facing healthcare organizations to comply with healthcare (HIPAA, HITECH), third-party (PCI, COBIT) and government (NIST, FTC) regulations and standards.